About Ishan Shivanand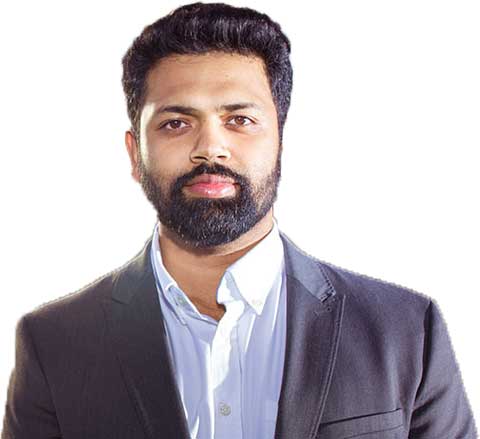 Born in an ashram, Ishan was put through rigorous physical training and many years of deep transformative meditations. After years of self-practice when Ishan moved from India to California, he recognized the global health crisis. As the Founder of Yoga of Immortals (YOI), Ishan brings the timeless ancient Yogic wisdom and healing sciences of India to millions across the world, providing much-needed non- invasive, non-pharmacological treatments that enable complete physical, mental, and emotional well-being.
Having been adopted by and integrated into numerous corporate and healthcare wellness initiatives, Ishan's innovative and powerful YOI Wellness Programs have not only helped address rising cases of professional burnout, but they have also helped healthcare organizations support the mental well-being of the many frontline healthcare workers (HCWs) coping with severe psychological problems resulting from and throughout the COVID-19 pandemic.
Today, Ishan is on a mission is to bring good health through the scientific Yoga of Immortals (YOI) protocols. Crafted by him through his deep knowledge of contemporary medicine including disease preventive yogic techniques and innovative ancient mindfulness through cognitive & emotional stimulation, that are customized for many healthcare institutes, universities and corporations to help enhance performance, reduce stress and fend off burnout.
Ishan was born in a monastery in Northern India to a divine couple. Ishan's father is an enlightened yogi and his guru. While his father planned his spiritual journey and taught him to walk on it, his mother has been his friend, philosopher, and guide. Ishan's formative years were spent in monasteries preparing his body and mind for the tough spiritual life ahead. He learned everything from Yoga and Meditation to Martial Arts and Herbal Medicine over 20 years. After many years of rigorous training in the monastery, Ishan was introduced to the world and the world to him. Today, Ishan Shivanand is a much sought-after expert in Human Resources development, Cognitive Therapy and Performance Enhancement Coaching. 
Many large multi-national organizations such as GOOGLE, MICROSOFT, FACEBOOK etc have repeatedly turned to Ishan to help their employees master techniques to not only combat or minimize stress but to also learn how to thrive in a high-paced, high-stress environment. While most change management experts and wellness consultants focus on providing a long to-do list for organizations and senior management in order to improve the well-being and performance of their employees, Ishan focuses on making individuals physically, mentally, and emotionally strong, robust and at the same time flexible and agile.
Ishan's work has taken him to far remote corners of the globe as well as the top cultural and financial capitals of all major countries of the world.
Ishan's global journey in numbers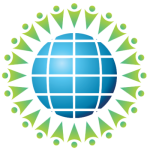 Over Organized Exhibitions Worldwide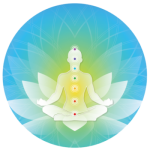 Meditation Sessions in 100+ cities internationally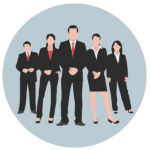 Corporate professionals addressed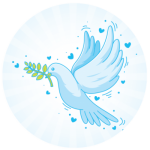 Philanthropic Initiatives Worldwide
Ishan's work has reached all corners of the globe today. Awards and recognition continue to flow in from the governments and corporations around the world as thousands of people experience enormous benefits from Ishan's efforts.

21 April 2022
The town of North Hempstead, NY recognized the efforts of Ishan Shivanandfor his world-renowned balanced mind and mindfulness leader for contributions to the well being and quality of life for our veterans ,corporates & global communities.

15 April 2022
The United State Senator, recognized Ishan Shivanand& ShivYogfoundation for teaching communities how to thrive in a high-paced, high-stress environment. Helping individuals mental and spiritual hardships leading them towards a more peaceful life.

12 April 2022
The New Jersey Bergen county, recognized Ishan Shivanand& ShivYogfoundation for bringing yoga benefits for scientific spirituality & philanthropy.

7 Aug 2021
The Nassau county, NY acknowledged the efforts in reducing stress, depression and providing mental & physical well being globally, during the Covid crisis through online & app-based programs.

21 June 2021
The California State Assembly honors Ishan Shivanandfor Bringing the wisdom of HimalayianYogis to those you seek to make their lives Purposeful, Meaningful and Successful.

21 May 2021
The Nassau county, NY recognized the efforts of Ishan Shivanandfor spreading good health during the Covid-19 pandemic and for his community service.

21 May 2021
The Nassau county legislature, NY commended Ishan Shivanandfor the $ 485,000 Covid-19 relief provided to the people of India through ShivYogUSA along with 300 desperately needed oxygen concentrators supplied to the hospitals of India.

May 2021
Town of Hempstead, Long Island recognized the outstanding commitment to enhance quality of life for the people of India. Donated $ 485,000 for Covid-19 relief. Provided 300 oxygen concentrators to India.

30 Nov 2019
City of Cerritos, LA lauds YOI founder for unravelling the secrets of ancient Santana ShivYog wisdom for global well being was made available for 1m+ people, through online and app-based programs during the time of a global health crisis.

7 Dec 2019
City of Cincinnati, OH commends the Founder for building focused, resilient corporates by raising human consciousness through bespoke methods of spiritual excellence for corporate success through live conferences with millions across the world in 150+ countries and 5 continents.

15th January 2018
Recognition of meditative, spiritual and motivational initiatives towards "Youth empowerment" by Cllr Bhagwanji Chohan, Mayor of Brent.

November 29th, 2017
Special Congressional Recognition by Brian Fitzpatrick for Ishan's "Body, mind and soul personality development" seminars targeted at stress relief, productivity enhancement, sleep and relaxation.

November 29th, 2017
Flag of the USA flown over the US Capitol, November 29, 2017 in recognition of his contribution in the field of "Stress relief, global peace initiatives & meditative practices for individual & societal health improvement."

November 25th, 2017
Special citation, Nassau County, New York for his outstanding contribution to guide the youth towards "An achievement-oriented life" and instilling a sense of self-motivation for all.

October 28th, 2017
Special Youth Empowerment Commendation by Mayor, The City of Milpitas recognizing Ishan's tireless efforts leading the youth towards "Ancient cosmic rejuvenation with a contemporary touch".

August 4, 2017
Acknowledgement Letter from Canadian National Leader of Opposition Progressive Conservative Party (PCP) Patrick Brown, welcoming Ishan's benign presence in Ontario.

July 7, 2016
Appreciation Letter, Mayor, City of Columbia.

June 27th, 2016
Commendation by House of Delegates John J Bell.

June 26th, 2016
Special commendation by John Cook, Virginia Delegate.

18th June 2016
Special Citation by Comptroller, Nassau County, New York.

June 16, 2016
Conferred US flag by Honorable US Senator Mike Fitzpatrick.

7th May 2016
Official Proclamation of Commendation and administrative recognition from Lake City, Georgia Mayor Willie Oswalt.

1st April 2016
MGI/RTI Recognition for Youth Empowerment, Govt of Mauritius.
Ishan's global journey in numbers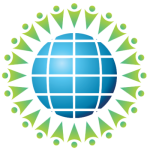 Over Organized Exhibitions Worldwide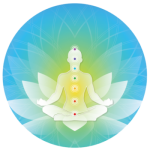 Meditation Sessions in 100+ cities internationally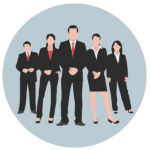 Corporate professionals addressed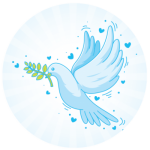 Philanthropic Initiatives Worldwide